Greenville Young Professionals Alliance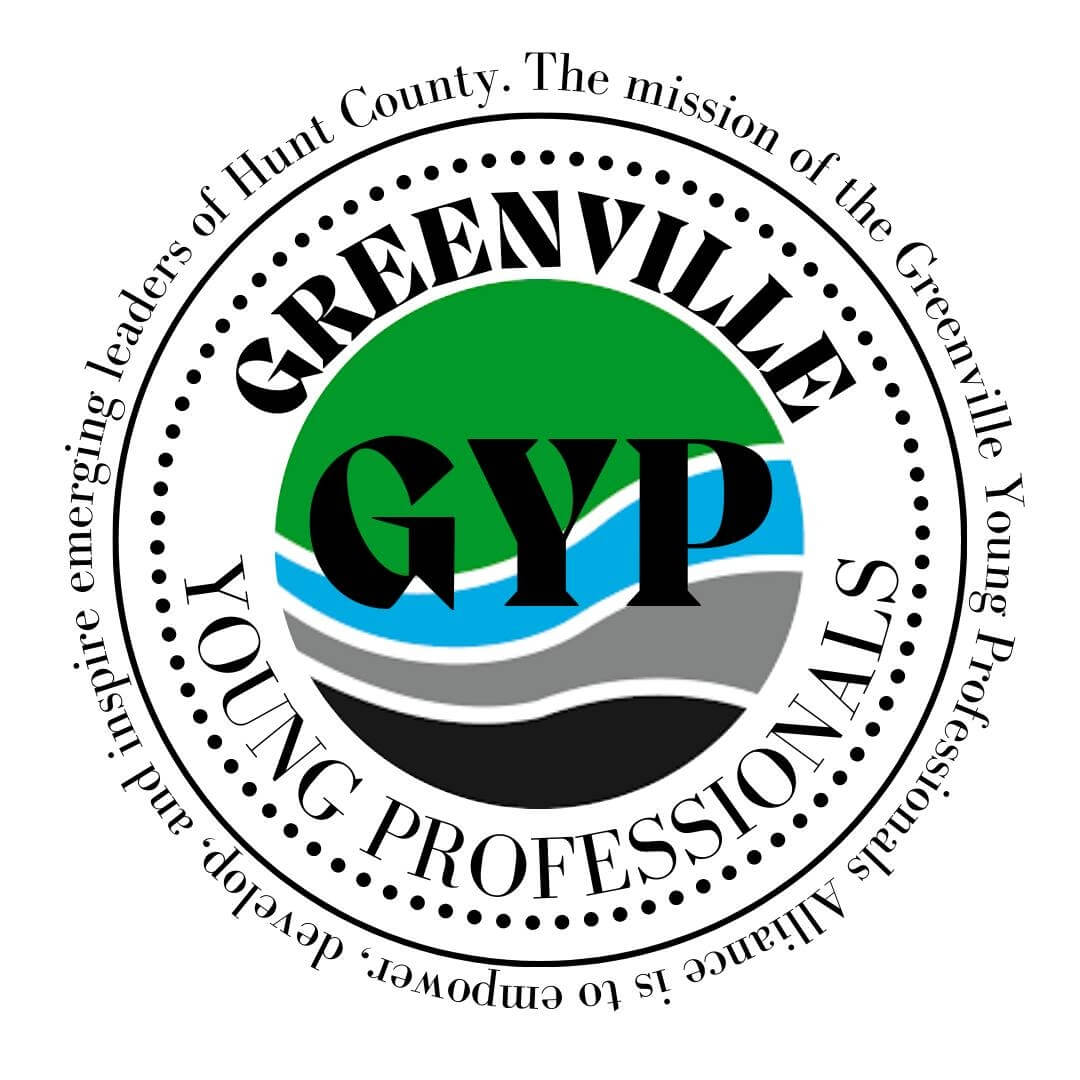 The mission of the Greenville Young Professionals Alliance is to empower, develop, and inspire emerging leaders of Hunt County.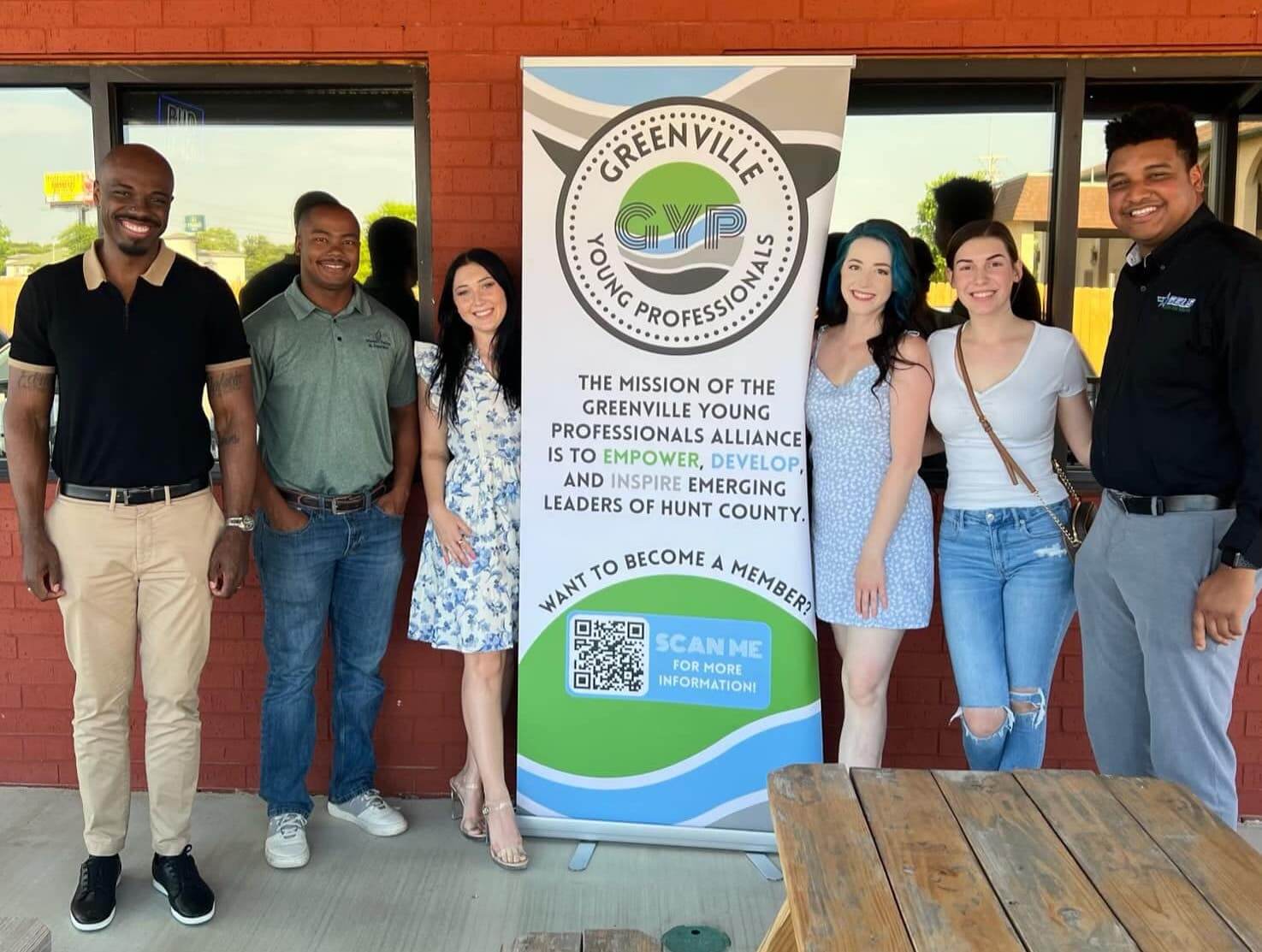 Join the GYP Movement:
Connect, Grow, Succeed
Are you a dynamic, ambitious young professional looking to make your mark in Hunt County?
Look no further than Greenville Young Professionals, your gateway to empowerment, development, and inspiration.
What We Offer:
Networking: Connect with like-minded professionals, industry leaders, and mentors who can accelerate your career.
Professional Development: Gain access to exclusive workshops, seminars, and resources to enhance your skills and knowledge.
Community Outreach: Give back to your community through volunteering and philanthropic initiatives.
Social Engagement: Build lasting friendships and create unforgettable memories through our exciting events and activities.
Career Growth: Unlock new opportunities and advance your career with the support of a strong professional network.
Personal Development: Develop leadership skills, self-confidence, and a sense of purpose.
Community Impact: Make a difference in Hunt County by contributing to positive change and social responsibility.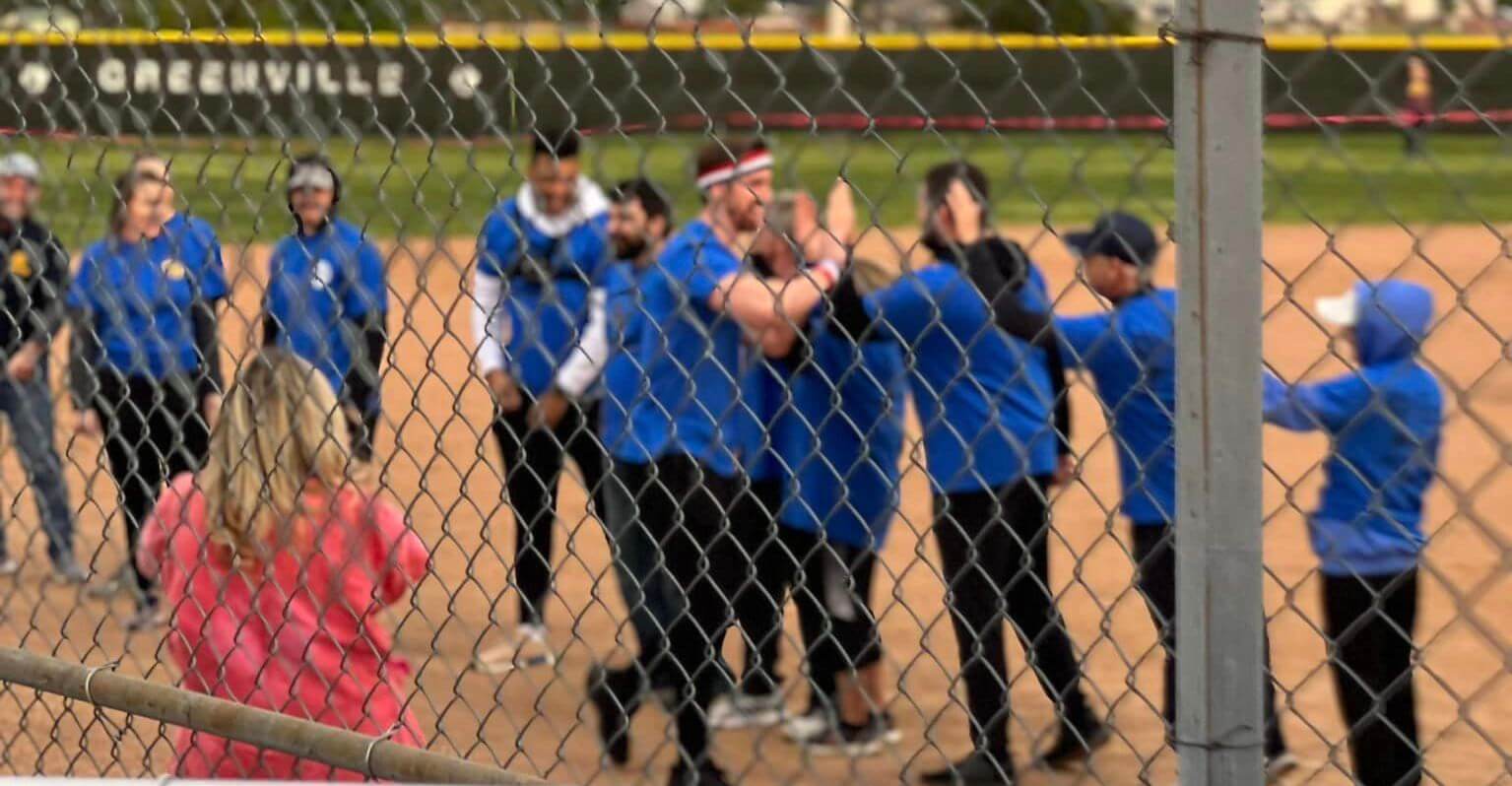 Ready to begin a journey of a lifetime?
Click the Button to Apply Today!!
At Greenville Young Professionals (GYP), we are the driving force behind the future leaders of Hunt County. We represent the dynamic and ambitious individuals who are shaping the landscape of our community. Here's a closer look at what defines us:
A Vibrant Community: GYP is more than just an organization; we are a vibrant and close-knit community of young professionals who share a common goal—to grow personal and professional skills to enhance the quality of our lives and those in our community.
The Pulse of Emerging Leaders: We are the pulse of emerging leaders, innovators, and change-makers. Our membership is composed of individuals who are committed to personal and professional growth, and who believe in the power of collaboration and collective impact.
A Vision for Tomorrow: Our vision extends beyond the present. We are forward-thinkers, always seeking ways to create a brighter tomorrow for ourselves and future generations. We understand that the decisions we make today shape the opportunities of tomorrow.
Building Bridges: GYP acts as a bridge, connecting young professionals with each other and with the broader business community. We understand the importance of building relationships and fostering connections that can lead to lasting partnerships and opportunities.
Empowerment Through Knowledge: Knowledge is power, and at GYP, we are committed to providing our members with the knowledge and tools they need to succeed. Whether it's through workshops, seminars, or guest speakers, we empower our members to excel in their careers.
Community Engagement: We believe in giving back. GYP is deeply rooted in community engagement and philanthropy. We recognize that a thriving community is built on the principles of support, compassion, and collective effort.
A Shared Vision: What unites us is our shared vision for Hunt County—a vision of growth, prosperity, and inclusivity. We recognize that by working together, we can achieve more than any one of us can on our own.
Diverse Perspectives: GYP celebrates diversity in all its forms. We believe that diverse perspectives and backgrounds enrich our community and contribute to innovative solutions for the challenges we face.
Continuous Learning: Learning is a lifelong journey, and at GYP, we encourage continuous learning and personal development. We understand that the pursuit of knowledge and growth never ends.
Your Path to Leadership: GYP is not just an organization; it's your path to leadership. Whether you're new to Hunt County or a longtime resident, whether you're an entrepreneur or working in an established company, GYP is your platform for growth, connection, and making a difference.
In essence, GYP is the embodiment of youthful energy, passion, and a shared commitment to building a thriving Hunt County. We are the emerging leaders who will shape the future, and we welcome all young professionals who share our vision to join us on this exciting journey.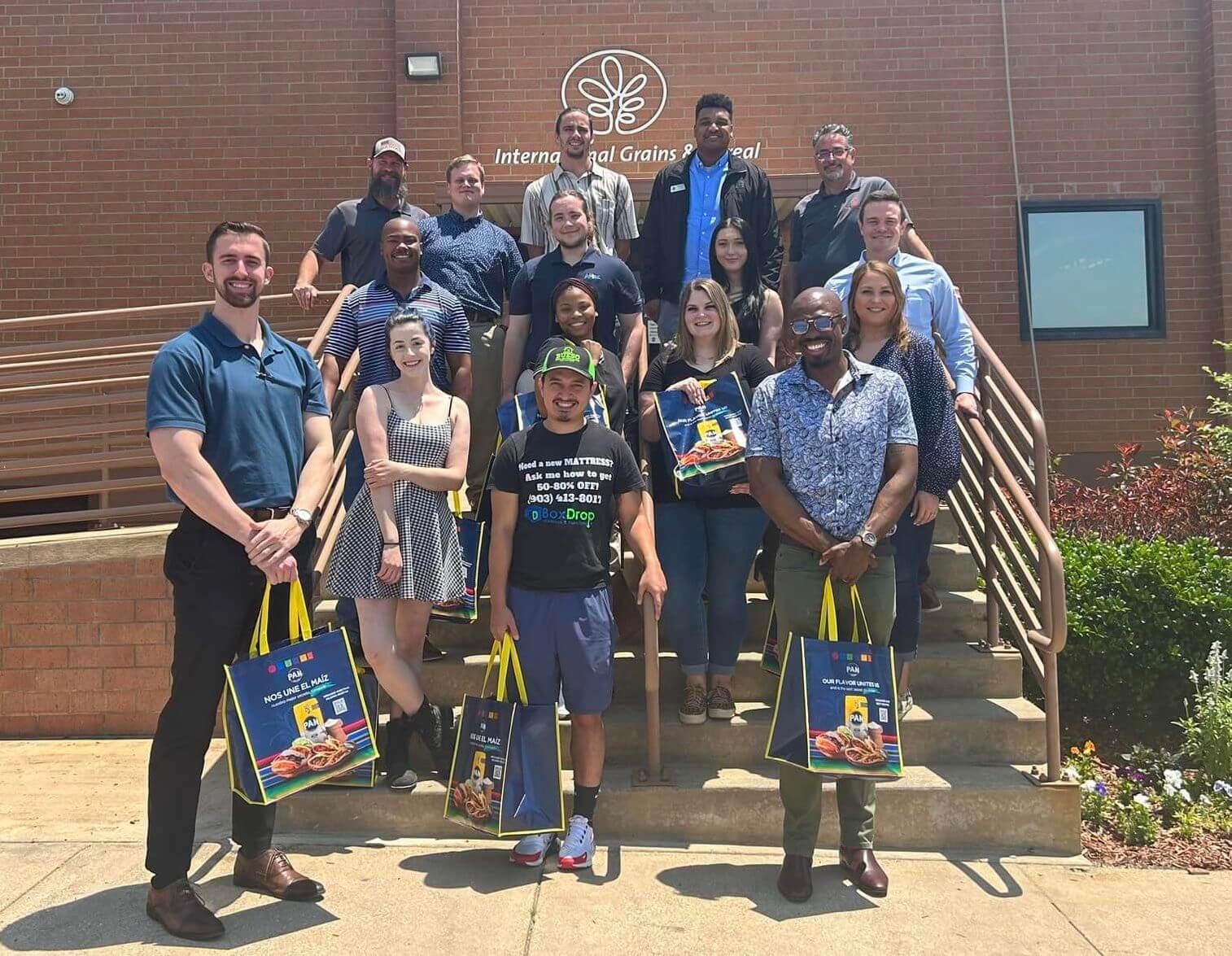 The Greenville Young Professionals (GYP) recently embarked on an insightful tour of International Grains & Cereal, a fascinating exploration into the heart of our local economy. This unique experience allowed our emerging leaders to gain valuable insights into the world of agriculture and grains, strengthening their knowledge and connections within Hunt County. It was an inspiring day filled with learning and networking, aligning perfectly with GYP's mission to empower and develop the leaders of tomorrow. #GYPCommunity #Networking #LocalEconomy
Become a Volunteer
Volunteer with GYP to make a meaningful impact on the future of Hunt County. You can lend your expertise by becoming a mentor in our mentorship program, sharing your knowledge as a guest speaker, or offering resources and support for our events. Your involvement can help young professionals thrive, foster community growth, and create lasting connections. Join us in empowering emerging leaders and shaping a brighter future for Hunt County.
Support Us
Local Professionals, Your Role in Our Community Matters! Embrace the opportunity to be a catalyst for positive change by attending GYP events where you can connect with the future leaders of Hunt County, exchange ideas, and build relationships that can shape our community's future. We encourage you to share your experiences and the value of GYP on your social media platforms, in your workplace, and within your professional networks. Encourage them to attend events, become members, and actively participate in GYP's initiatives.
Become a Sponsor
Cultivate the future of Hunt County by supporting Greenville Young Professionals. Your donations, sponsorships, and collaborative efforts are vital in enabling us to empower emerging leaders, foster connections, and create lasting impact. By contributing, you play a crucial role in our mission to provide valuable resources and opportunities for young professionals. Join hands with GYP, and together, we'll build a stronger, more vibrant community.
Together, we are a collective force that strengthens our community and paves the way for a new era of leadership in Hunt County. Your involvement and advocacy make a significant impact, and we welcome you to join us on this journey of growth, connection, and positive change.